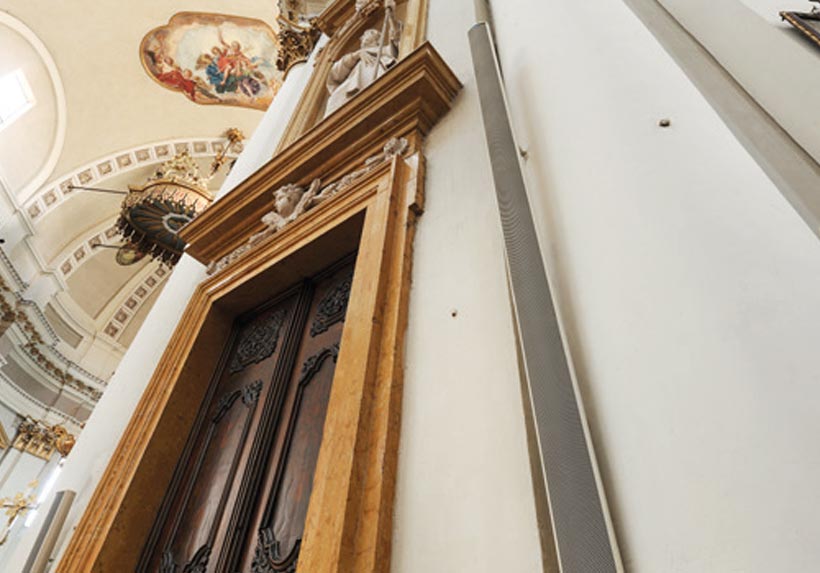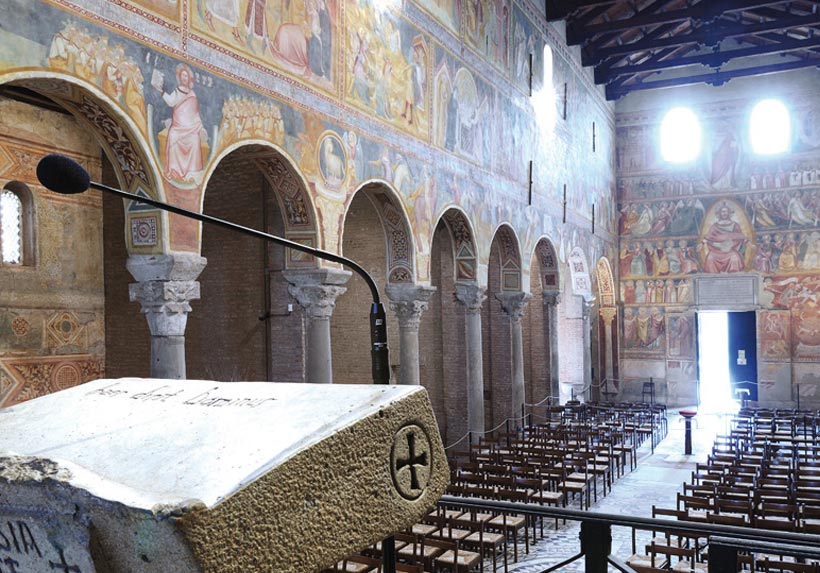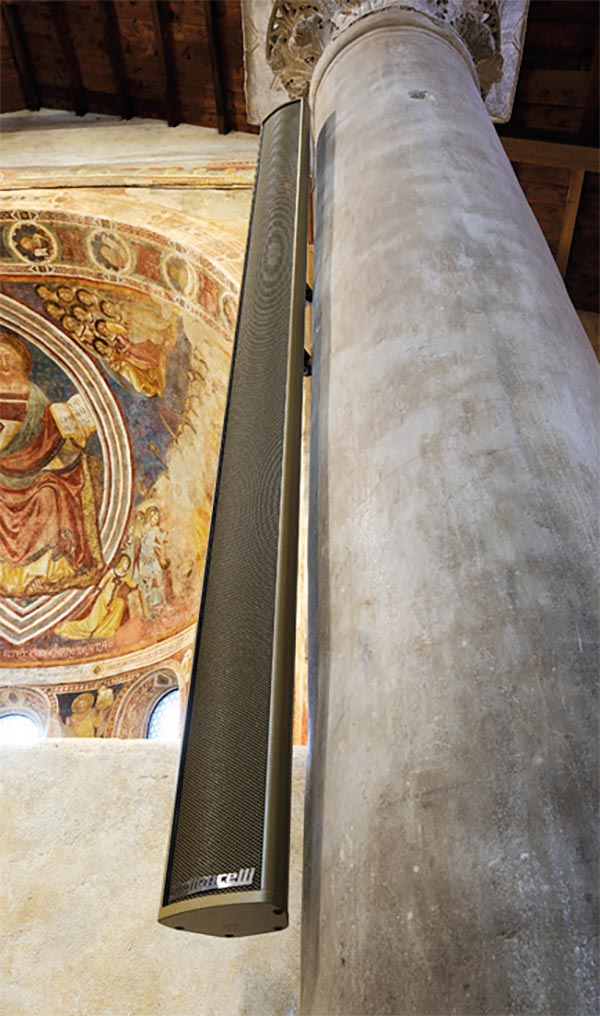 MD Speakers
PRODUCTS > SOUND AND VIDEO > MD Speakers
MD Series Speakers are not conventional loudspeakers, but adopt technical solutions to improve voice intelligibility.
The vertical dispersion angle has been modified to avoid the sound being directed towards the ceiling and the floor, thus reducing the reverberation effect due to the room's architectural characteristics. The structure and the materials used in the construction prevent the occurrence of parasitic vibrations.
Melloncelli loudspeakers are designed and built for those who demand high performance.
Thanks to their rounded shape, minimal dimensions and customisable colours, installation is possible with minimal visual and architectural impact.
The solid wood finish gives a pleasant appearance with bronze colour; they have a range of up to 30 metres.
Technical data